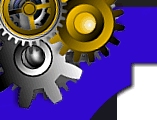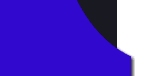 INDUSTRIAL AUTOMATION SYSTEMS, INC.
PRODUCT INFORMATION -
Industrial Automation Systems, Inc. is an OEM distributor for diverse manufacturers of automation systems hardware. We also sell various flowmeters, offer calibration services, program and install systems utilizing programmable controllers and human machine interfaces, process instrumentation and related hardware. We select and employ various equipment manufacturers components into our systems dependant upon the budget and the automation requirements of our client. Please do not hesitate to contact us with your application.
Click to view larger images
Design/build scale based dual head hot melt glue filler control panel with plc for both carton infeed, at scale, and discharge conveyor staging.

Design/build meter based formula storage and recall multiple liquid ingredient, multiple vessel meter based batching/cooking control system.

Design/build scale and meter based two product liquid ratio blending control system. Signal output to slave device is proportional to flow through master with variable speed control to maintain product flow setpoint. System is used in an on demand batching application. Different liquids are blended via the slave device with the base liquid monitored and controlled by the master controller.

Design /build scale based model 665 automatic multiple liquid and dry ingredient scale batching system. Database for formula addition, recall or modification. Printer for audit trail print outs of step use per batch and production run step use totals. System may be hooked up to mixing kettles on load cells, a scale base with ingredient addition vessel, etc. Economical solution for entities desiring batch formula addition, storage and recall and batch data/audit trail accountability.
Contact Information

Industrial Automation Systems, Inc.
1058 Columbus Street
P.O. Box 52
Harrisburg, Ohio 43126

Phone: (614) 877-2273 or (614) 877-4468
Fax: (614) 877-9003

Email: sales@indautosys.com
© COPYRIGHT 2009 ALL RIGHTS RESERVED INDAUTOSYS.COM