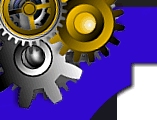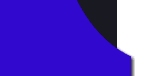 INDUSTRIAL AUTOMATION SYSTEMS, INC.
Equipment Page -
Industrial Automation Systems, Inc. can be your source for various pieces of equipment commonly employed by the process and manufacturing industries. Below are a few examples of items that are available. Some items are in stock at the warehouse and ready for shipment the same day. Should you require a pump base, drive, controls, etc., we can prefabricate a skid unit tailored to your requirements. Call or email us with your specific equipment needs.
Click to view larger images
4 way pneumatic solenoid manifolds enclosed in a Nema 4x stainless steel enclosure. Panel was assembled for a food manufacturing facility per their engineering firm's design specifications.

Design/build scale based (4) bin (2) speed vibratory dry ingredients' feeder control panel. Database for formula recall, modification or addition. Totalization of ingredient usage with batch counter. System stop/pause with midcycle resume.

Design/build (2) ingredient (2) vessel scale based on demand batching system. Enclosure is in shop for assembly, wiring and testing.

Design/build flow meter based (2) and (3) ingredient liquid ratio blend batching system processor, I/O and operator interface. Auto and manual operation. (4) formula storage/retrieval with capability to select for delivery any (1) ingredient at 100% of it's respective pump's capacity in manual for a total of up to (6) or (7) configurations respectively.

Programmable controller based automated bin load/unload system with color Human Machine Interface (HMI) for system control and display of system status requiring minimal operator intervention. Existing system was retrofitted by definition and correction of the original system's limitations.

Design/build process H2O tempering system for food processing entity. System utilizes 1/4 Din temperature indicating PID loop controller with analog output to I/P transducer for steam valve flow control. Pump motor starters, H20 tank level controls, alarm indication(s) and horn inhibit. Draw enable interlock disables process H2O delivery if out of temperature tolerance or in low level alarm.
Contact Information

Industrial Automation Systems, Inc.
1058 Columbus Street
P.O. Box 52
Harrisburg, Ohio 43126

Phone: (614) 877-2273 or (614) 877-4468
Fax: (614) 877-9003

Email: sales@indautosys.com
© COPYRIGHT 2009 ALL RIGHTS RESERVED INDAUTOSYS.COM