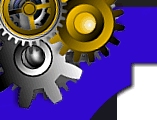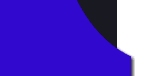 INDUSTRIAL AUTOMATION SYSTEMS, INC.
Mission Statement -
Industrial Automation Systems, Inc. is a design and build manufacturer of electrical control systems utilized by various process and manufacturing industries. We design and build new scale and meter based batching and other automated production systems. We also perform programming modifications or additions to existing systems. We have an extensive background in systems utilized in food processing facilities, i.e. CIP, batching, packaging, pasteurization, etc.
Company Profile -
Industrial Automation Systems, Inc. custom builds systems to our client's specifications. If these specifications have not been developed we will meet with the customer's engineering, plant production and maintenance personnel to receive their input. We will then write up the control scenario, system theory of operation, etc. for presentation to the client's staff for revisions and approval. Upon approval from our client, we will develop the electrical fabrication drawings, enclosure and backpanel layout, wiring diagrams, pneumatic or hydraulic schematics, piping drawings, etc. for submittal once again to our client prior to commencing fabrication. Upon receipt of the approval drawings, we will order the hardware and begin assembly of the control system. Upon completion of the assembly and programming, we will begin testing the control system. At this time our client may choose to have their staff review the system prior to commencing its installation in the field. Upon delivery and the completion of the field installation we will commission and start up the system and insure that it performs in accordance with the specifications written during development. We will then generate "as built" drawings, operating instructions with manufacturer's cut sheets of the components utilized in the control system and assemble them into a manual. We will then service and provide support and training to our customer's staff when they request it.
Contact Information

Industrial Automation Systems, Inc.
1058 Columbus Street
P.O. Box 52
Harrisburg, Ohio 43126

Phone: (614) 877-2273 or (614) 877-4468
Fax: (614) 877-9003

Email: sales@indautosys.com
© COPYRIGHT 2009 ALL RIGHTS RESERVED INDAUTOSYS.COM